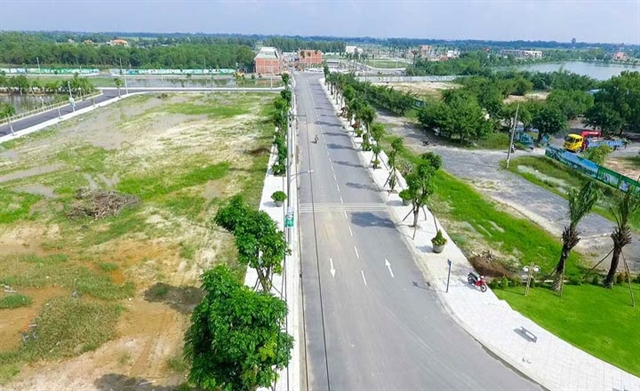 HCM CITY – The HCM City People's Council has kept the official land prices unchanged since market prices did not change between 2019 and last year.
The price list, which is adjusted every five years, serves as a basis for calculating land-use rights fees, administrative sanctions, fines, and paying compensation for land the city acquires.
According to Nguyễn Toàn Thắng, director of the city Department of Natural Resources and Environment, this is the first time the framework remains unchanged.
The price coefficient is adjusted annually.
Anyone seeking land-use rights or change the purpose of land use has to pay a fee based on the prevailing coefficient.
In the list, the highest land prices of VNĐ162 million (US$7,000) per square metre are in Nguyễn Huệ and Lê Lợi streets in the downtown area but this is only a fifth of the estimated market price of around VNĐ800 million.
The lowest rate on the list is VNĐ1.5 million.
The prices of land for commercial purposes are 80 per cent of residential land prices, while non-agricultural lands used for purposes such as healthcare and education cost 60 per cent.
The highest rate for agricultural lands used for rice, annual crops or aquaculture is VNĐ205,000, and VNĐ300,000 in the case of perennial crops.
The People's Council has increased the coefficient at the High-Tech Park in District 9 and Thủ Đức new City.
District 9 is a property hotspot where land prices are climbing daily.
The district People's Committee is always packed with people coming to complete administrative procedures related to land like adjusting and extending land-use rights, according to media reports.
Many also crowd notary offices to mortgage their lands to borrow from banks or sell them.
Land plots that have the certificate of land-use rights are being traded at a brisk pace at high prices, attracting many speculators, real estate agents said.– VNS