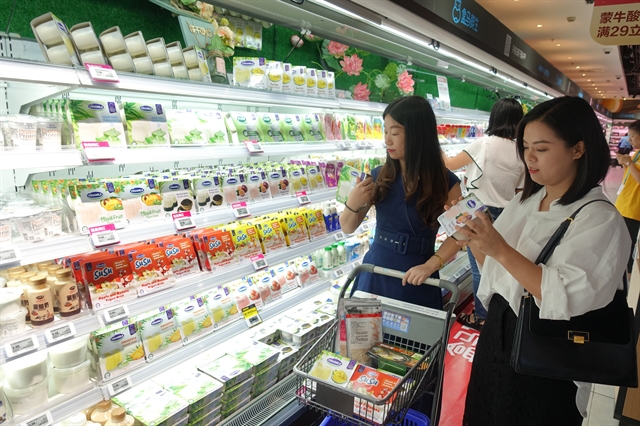 HÀ NỘI — With a brand value of US$2.4 billion, Vinamilk is the only representative of Southeast Asia to be listed in four global rankings on the world's most valuable and strongest brands in 2021.
In Brand Finance's latest Food & Drink 2021 report, Vinamilk was ranked eighth in the world's top 10 most valuable dairy brands with a brand value of $2.4 billion, up 12 per cent compared to 2020.
In addition, Việt Nam's largest dairy firm is listed as one of the three most potential dairy brands with the second-highest score.
Out of the dairy industry, Vinamilk also appeared in the two global rankings of the food industry, including the "Top 5 strongest global food brands" and "Top 30 of the 100 most valuable food brands worldwide", placing 27th position, up 9 notches over 2020.
According to experts in the food and beverage industry, Vinamilk's appearance in global rankings has demonstrated its strong sustainable development strategy, especially as the COVID-19 pandemic brought the world economy to a halt, affecting supply chains and making consumers tighten their purse strings.
According to Trần Thanh Hải, deputy director of Import-Export Department under the Ministry of Industry and Trade, dairy products are not Việt Nam's advantageous export commodity nor traditional agricultural product, but with active contribution and efforts of Vinamilk, Việt Nam increased its export value.
"In addition to ensuring export product quality, building a business brand which also represents the country is very important, showing the development of an enterprise as well as Việt Nam's dairy industry," Hải said.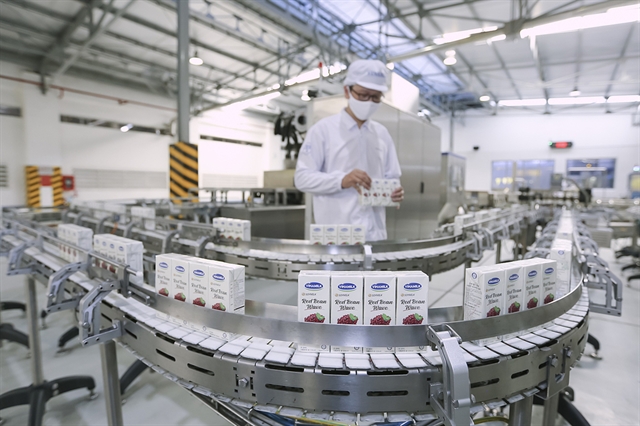 Previously, Vinamilk has also appeared in prestigious world rankings with high positions. Most recently, Vinamilk was ranked 36th in the top 50 world dairy producers with the highest turnover and is also the only representative of Southeast Asia in this list.
"From being a milk importer, we are very proud that after 45 years of efforts and development, Vinamilk has stood in high positions in the global rankings in terms of both revenue size and brand value," said Mai Kiều Liên, Vinamilk's General Director.
"These results will further motivate Vinamilk's leaders and employees to make more efforts to introduce the best products to consumers, and to bring Vietnamese milk to higher places in the world."
Vinamilk currently has a system of 13 factories, 13 domestic dairy farms, three factories abroad and one large-scale dairy complex project in Laos. Braving challenges in the past two years due to COVID-19, Vinamilk has maintained stable production and business growth, especially posting impressive export growth.
In 2020, export revenue reached VNĐ5.56 trillion ($242 million), up 7.5 per cent compared to 2019. In the first six months of 2021, Vinamilk's export activities recorded double-digit growth, reaching VNĐ2.8 trillion, up 13.1 per cent compared to 2020.
The company is continuously expanding its foothold in the world. It is investing in the US, New Zealand, Cambodia, Laos and most recently it has set up a joint venture in the Philippines with Del-Monte which expects to launch products this month. — VNS