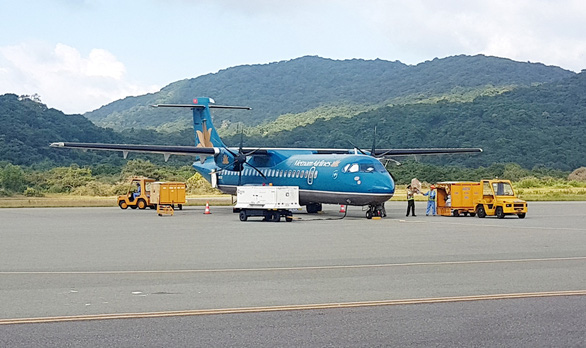 BÀ RỊA-VŨNG TÀU— The Ministry of Transport has approved plans to expand and upgrade Côn Đảo Airport by 2030 to meet the rising demand for travel to the island.
The plan is to expand it by around four times and increasing capacity from 400,000 passengers a year to two million.
The runway will be widened from 30 metres to 45m to handle bigger aircraft than the current ATR72 and smaller aircraft.
In fact, the airport will meet 4C standards of the International Civil Aviation Organization (ICAO), meaning it can receive Airbus A320 and A321 aircraft.
Three new taxiways, an apron, an air traffic control tower, a cargo terminal, and a parking lot will also be built.
The apron will have enough space for at least eight Airbus A320s.
The cost of the upgrade is estimated at more than VNĐ5.4 trillion (US$234.7 million), including VNĐ76.4 billion ($3.3 million) for land acquisition.
Côn Đảo Airport, built during the French colonial period, was upgraded in 2003 and put into operation a year later to serve both civil and military aircraft. VNS