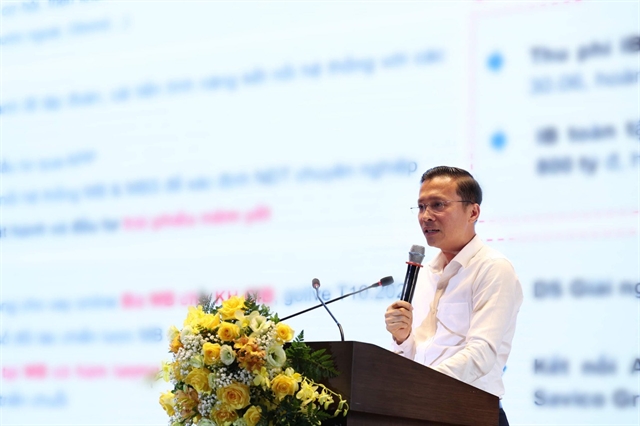 HÀ NỘI — MB is expected to cut its interest rates worth VNĐ1 trillion (US$43.6 million) to support customers in the last five months of the year, said Phạm Như Ánh, a member of the bank's Board of Directors.
As of the middle of August, MB reduced interest rates worth VNĐ400 billion for customers. By the end of this month, it would continue to reduce an additional VNĐ300 billion and another VNĐ300 billion in the year-end months of 2021.
Accordingly, the bank has implemented policies of interest exemption and reduction, extending principal repayment in accordance with the State Bank of Việt Nam's guidelines to support customers affected by the COVID-19 pandemic.
MB has reduced 0.5 to 1.5 per cent depending on each customer group and their affected level from the pandemic. There is about VNĐ70 trillion outstanding balance for individual customers and VNĐ50 trillion for corporate customers enjoying the lower interest rate.
In addition to interest rate reductions, MB has also built new products and lending packages with lower interest rates of 0.5 to 1.5 per cent in comparison with its previous normal rate schedule. With new products and services, MB reduces interest rates for both individual and corporate customers.
In the context of the complicated development of the COVID-19 pandemic, in order to support customers and maintain credit flows amid social distancing, MB has made an agreement with customers, making the shift from face-to-face contact to receive documents through e-transaction channels.
MB has also upgraded two customer platforms, namely MBBank App (for individual customers) and Biz MBBank (for corporate customers) to help customers easily access credit flows from the bank on these two online platforms. — VNS