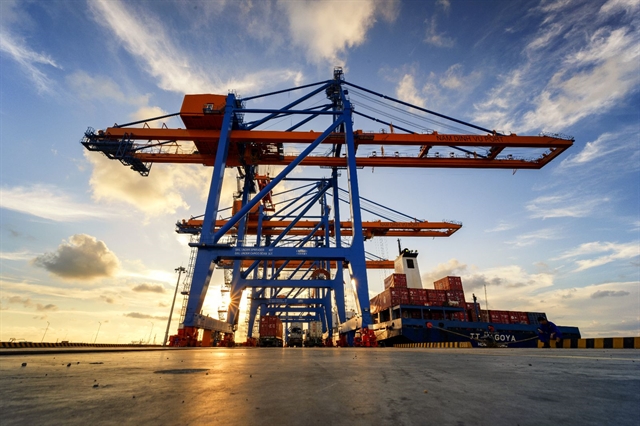 HÀ NỘI — Vietnam Invest Fund II has put its entire holding of 42.87 million shares of the logistics firm Gemadept up for sale in an attempt to make a complete divestment.
If successful, the fund will slash its stake at Gemadept to zero from 14.44 per cent.
The transactions are expected to occur from November 21 to December 17.
Gemadept shares, listed on the Hồ Chí Minh Stock Exchange with code GMD, were flat at VNĐ26,900 (US$1.15) per share on Friday.
The stock has gained as much as 25.8 per cent in the last three trading weeks.
In the first nine months, Gemadept posted a 4.8 per cent annual decline in total revenue, which scaled back to VNĐ1.9 trillion.
Its nine-month pre-tax profit dropped 31.9 per cent year-on-year to VNĐ372.5 billion.
In 2020, the company hopes to earn VNĐ2.15 trillion in total revenue and VNĐ500 billion in total pre-tax profit if Việt Nam's economy grows by 4.8 per cent.
The figures are equal to 81 per cent and 71 per cent of last year's earnings.
If the country's GDP growth in 2020 is 4 per cent, total revenue is expected to decrease by 24 per cent year-on-year to VNĐ2 trillion and pre-tax profit may drop 39 per cent year-on-year to VNĐ430 billion.
As of September 30, the company posted a 2.9 per cent annual reduction in total assets, down to VNĐ9.83 trillion.
Of the total assets, the value of cash and financial investments jumped 15.7 per cent in nine months to VNĐ265.8 billion.
In addition, total short-term and long-term loans slid 6 per cent or VNĐ125.5 billion between January and September to VNĐ1.95 trillion. — VNS