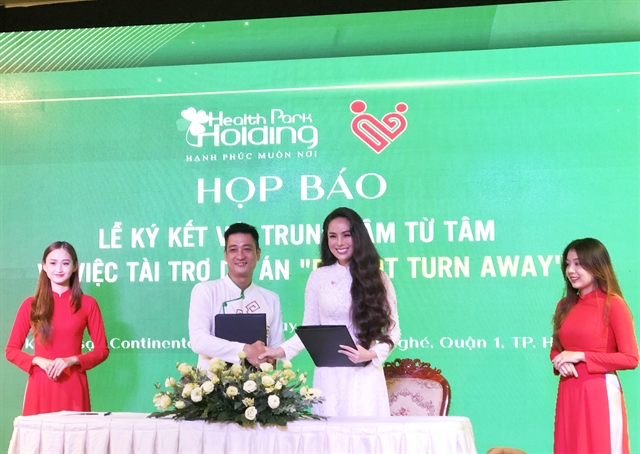 HCM CITY — Health Park Holding, which is building and developing the first healthcare park system at tourism destinations in Việt Nam, on November 19 launched the Health Land Phú Quốc brand to offer another "paradise" to customers at home and abroad.
Located in a prime location in Đường Bào Hamlet, Dương Tơ Commune, Phú Quốc District in Kiên Giang Province, Health Land Phú Quốc will be a luxurious resort for businesspeople from around the world.
With peaceful space, beautiful scenery engulfed in 100 per cent imported grass, trees, and flowers, it will be a golden place on the list of the best quality resorts in the country.
Each customer will be immersed in a luxury resort space combined with healthcare services with therapies on immunity and detox.
They will receive the latest wellness trends in the world with physical therapy, hydrotherapy, detox sauna, reflexology massage, chiropractic, yoga and meditation, as well as appropriate nutritional menus with the health characteristics of each person considered.
In addition to commercial activities, the company has paid great attention to social activities, said Khổng Hoài Nam, Health Park Holding's chairman of the board of directors.
The company at the event signed a cooperation agreement with the Từ Tâm Community Healthcare Education Centre on the sponsorship of the centre's "Do Not Turn Away" project.
Accordingly, the company will fund the entire tuition fee for students living in difficult circumstances who have good academic performance.
Also yesterday, Health Park Holding signed an exclusive cooperation agreement with musician Nguyễn Đức Thịnh to launch the 'Health Park Music Therapy' programme.
Through co-operation with Thịnh, the chairman of the board of directors of VOH Music One Theater and founder of the 'Shapes of Sound' programme, a blend of symphony and contemporary folk music to introduce Vietnamese culture to the world, Health Park expects to bring to all customers a unique 'healing music' therapy.
When coming to any Health Park destination, in addition to experiencing a 5-star resort with top-notch amenities, customers can also enjoy 'exclusive' divine melodies. — VNS