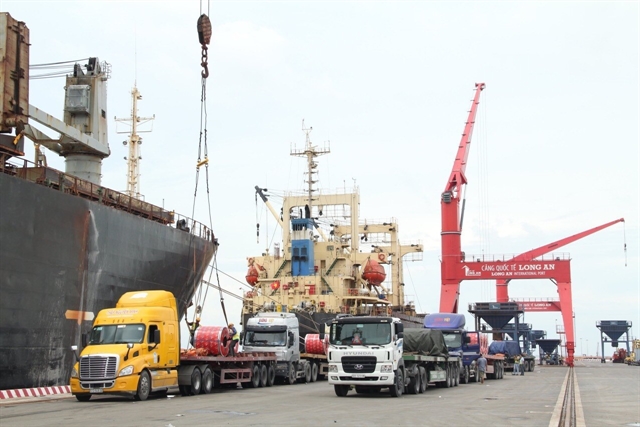 LONG AN – The Long An Province Department of Planning and Investment is soliciting investment to develop a 50ha logistics hub to meet demand from local producers and transporters.
The hub is expected to become a central distribution network for goods, facilitating the province's socio-economic development.
It is also expected to foster domestic and international trade, and attract investment into the province.
It will come up in Bến Lức, a key district with a great deal of investment in transportation infrastructure and urban development.
The district is also an investor attraction since it is connected with many key roads such as National Highway No. 1 and the Bến Lức – Long Thành Highway.
The project is part of the province's target of setting up a logistics hub for the Mekong Delta.
Long An plays a key logistics role in the delta, with its coastal location allowing it to transport goods from other provinces.
It is working on setting up six logistics hubs, three in Bến Lức alone.
Two of them are already in operation.
The province has worked to speed up implementation of major transport projects to complete a transport infrastructure system connecting industrial clusters and parks with Long An international port. – VNS