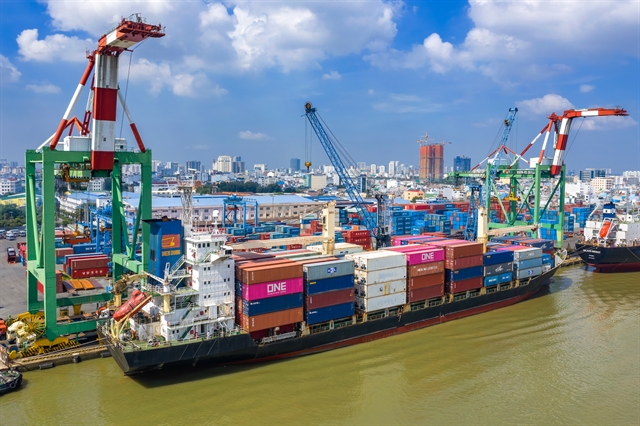 The Vietnam National Shipping Lines (Vinalines) began operation under the model of joint stock company on August 18, making its new international trading name Vietnam Maritime Corporation (VIMC).
This marks the 25th year in the history of the corporation, a leading maritime enterprise in Việt Nam.
Not just a change of symbol
Along with the new trading name, the corporation has released a new logo with the blue and white stylised globe icon, meaning the development spanning continents and crossing over the world.
To achieve the goal of sustainable growth, the formation of closed supply chains will be one of the necessary directions, promoting all VIMC affiliates to make full use of resources to meet future requirements.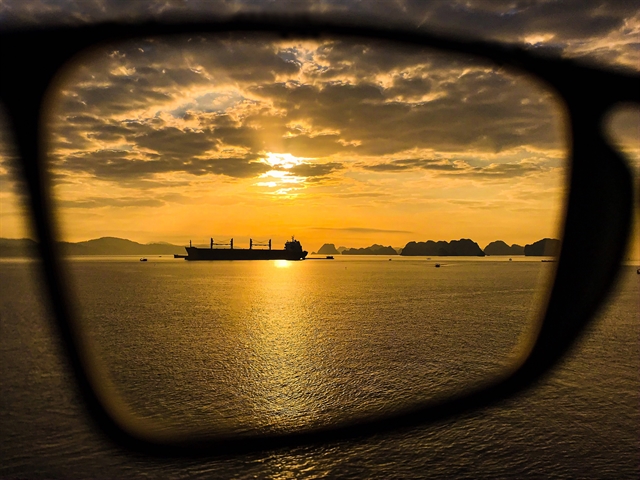 Also a symbol of change
Under the new model of operation, VIMC aims to maintain its leading role in the Vietnamese maritime industry, specialising in the fields of shipping, seaport exploitation and maritime services.
It hopes to become a competitive brand name in the region by 2030.
As a leading enterprise in the country's maritime industry, the corporation currently has 35 member enterprises, managing and exploiting more than 13,000 metres of seaport wharves, accounting for nearly 30 per cent of the country's total wharves, with a capacity of more than 100 million tonnes of goods, about 20 per cent of the country's total volume.
Key ports including Hải Phòng, Saigon, Đà Nẵng, Quy Nhơn and Cái Mép – Thị Vải are a strength to differentiate and attract customers and investors in the long term.
Chairman of VIMC Lê Anh Sơn said the transformation of operation under the model of joint stock company was an important step of the corporation's action plan, helping intensify resources to renovate the management system and improve service quality and competitiveness, ensuring sustainable development.
"We have acknowledged that the transformation of management model, logo and symbol is necessary but it is just like the change of a new suit. The most important thing is the change of thinking with working way towards our customers," Sơn said.
"By doing so, the change of symbol will become the symbol of change," he said.
With an orientation to 2030, VIMC will do best effort to become a good brand name in the region with high competitiveness. It will strengthen the fleet of containers and dry cargo ships to develop sea transportation, expanding its market share in the country and Asia as well.
The corporation will focus on investment in completing deep-water ports in key locations such as Tân Vũ and Lạch Huyện in the north, improving capacity for Tiên Sa Port in the central region and Hiệp Phước and Cái Mép - Thị Vải deep-water ports in the south.
It will continue to promote chain services, integrating the operation of seaport, sea transportation and maritime service into one packaged logistics service, aiming to increase added value for customers. – VNS