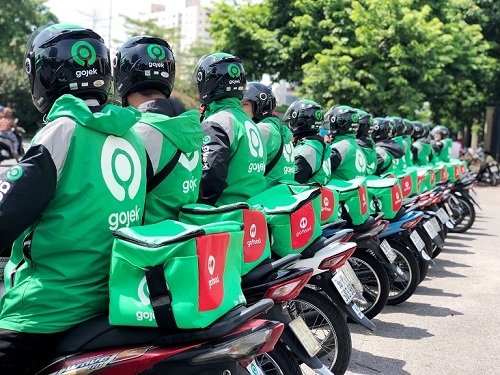 HCM CITY — Gojek announced the launch of a VNĐ4.15 billion (US$180,000) fund to support tens of thousands of its active Vietnamese driver-partners who have been impacted by the COVID-19 pandemic.
It is the first ride-hailing company in Việt Nam to provide direct cash support to active driver-partners amid the current outbreak of the COVID-19 pandemic.
The allocation of the funds is based on the economic status of eligible driver-partners, following a survey by Gojek which explored correlations between income over the past month and personal circumstances such as age and marital status. Driver-partners in Hà Nội will also receive a slightly higher amount to support them through the city's stricter service freezes during this period.
The cash support, which can be used to purchase approximately 3-7 days worth of essentials, will be credited directly to the e-wallets of driver-partners who were active on the Gojek platform prior to the lockdown in both cities.
Driver-partners above 55 years of age, who are more economically vulnerable during the lockdown, will receive VNĐ400,000 if based in Hà Nội and VNĐ350,000 if based in HCM City. All other eligible driver partners will receive between VNĐ200,000 and VNĐ350,000, depending on their location and economic status.
The cash support scheme is Gojek's latest initiative to support its driver-partners who have been impacted by COVID-19. In addition to this scheme, Gojek has also been working closely with government agencies to get drivers vaccinated, in order to protect their health, as well as that of the wider community, amid the pandemic. — VNS