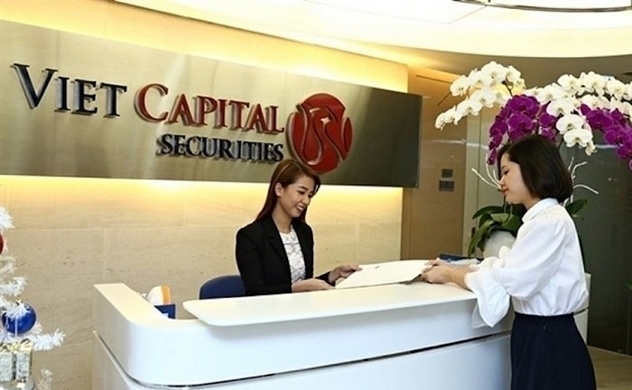 HÀ NỘI - Two of the biggest foreign exchange-traded funds (ETFs) in Việt Nam, FTSE Vietnam Swap UCITS ETF (FTSE ETF) and VanEck Vectors Vietnam ETF (VNM ETF), will release their portfolios for the third quarter of this year in early September.
Bank for Investment & Development of Vietnam Securities Company (BSC) has revealed its expectations regarding this quarter's portfolio restructuring, based on data on August 8.
BSC predicted that FTSE Vietnam ETF would likely add Viet Capital Securities JSC (VCI) to the list and would not remove any stocks. However, it also noted that Vietjet Aviation (VJC) and An Phát Holdings (APH) might be eliminated if these stocks' liquidity continues to decline in the last trading sessions of August. Otherwise, no stocks would be excluded from the list.
With this assumption, BSC expected that FTSE ETF would buy nearly 2.3 million shares of VCI. Other stocks, including Vingroup (VIC) and Hoà Phát Group (HPG), might also see their proportions increasing by nearly 3 million and 2.3 million shares, respectively.
On the contrary, the fund was expected to sell 1.8 million shares of Vinhomes (VHM) and 1.9 million shares of Vinamilk (VNM).
Meanwhile, VNM ETF would likely add new shares of KINHDO (KDC) and Đức Giang Chemicals Group (DGC). No stocks would be taken out, BSC said.
In the previous quarter, the Vietnamese stocks accounted for 69.22 per cent of the fund's poright climb by 3.6 million shares, while the amount of newly added DGC shares would reach 1.3 million.
VNM ETF is also expected to divest in many stocks including Hoàng Anh Gia Lai Agricultural (HNG) with 2.7 million shares being sold, PetroVietnam Power Corporation (POW) with 1.8 million shares, Vincom Retail (VRE) with 1.8 million shares, Masan Group (MSN) with 1 million shares and Vinamilk (VNM) with 1.6 million shares.
On Monday, the market tumbled on a strong sell-off, with the VN-Index losing 30.57 points after dropping more than 45.4 points in the last trading session a week ago. VNS