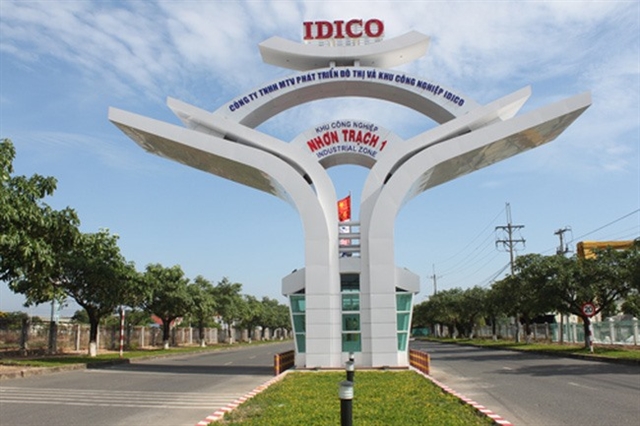 HÀ NỘI — Nine bidders have registered to participate in auctions of 108 million shares of the Việt Nam Urban and Industrial Zone Development Investment Corporation (IDICO), listed on HNX under the code IDC.
The information was announced by the Hồ Chí Minh City Stock Exchange (HoSE) on Tuesday.
The 108 million IDC shares are offered by the Ministry of Construction, equivalent to 36 per cent of IDC's charter capital.
HoSE said the nine bidders had registered to buy 126 million shares, 17 per cent higher than the offering volume. Of them, eight individual investors registered to buy 93.6 million shares, the other institutional investor wanted to buy 32.4 million shares.
As scheduled, the IDC divestment auction will be held on November 27 at HoSE. The starting price is VNĐ26,930 per share (US$1.16), thus the minimum amount collected by the construction ministry will be over VNĐ2.9 trillion.
In the first nine months of 2020, IDC recorded revenue of VNĐ3.36 trillion, after-tax profit of VNĐ307 billion, down by 6 per cent and 28 per cent, respectively over the same period last year.
However, with this result, the company still exceeded four times the revenue target of 2020 and fulfilled nearly 20 per cent of the profit plan.
IDC's total assets as of September 30, 2020 reached over VNĐ14.3 trillion, a slight decrease compared to the beginning of the year. Short-term assets were VNĐ3.25 trillion.
Liabilities of the company as of September 30, 2020 reached VNĐ9.94 trillion, of which short-term debt was VNĐ1.4 trillion, the rest was long-term debt.
Long-term unearned revenue accounted for 70 per cent of long-term debt, reaching over VNĐ6 trillion, mainly sourced from the land rental received from the industrial zones.
IDC closed Tuesday at VNĐ28,600 per share. Average matched volume in the last 10 sessions reached 105,000 units. — VNS