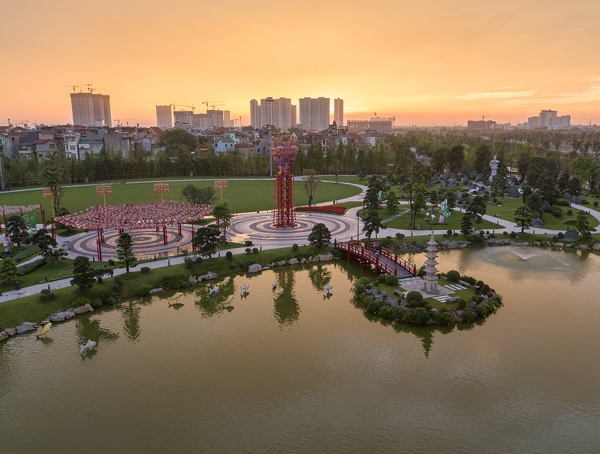 HÀ NỘI — The rally continued on the Vietnamese stock market as purchasing power increased in the afternoon session to offset market-wide selling pressure.
The benchmark VN-Index on the Hồ Chí Minh Stock Exchange inched up 0.16 per cent to 995.76 points to extend its rally for a sixth consecutive day.
The index had a choppy trading day as it struggled to recover from a daily loss of as much as 0.93 per cent.
Profit taking pressure increased after the VN-Index had marked a five-day rally of total 4.56 per cent to approach the resistance of 1,000 points.
Brokerage firms had warned the 1,000-point level would be a strong resistance and there would be some struggles for the market.
Large-cap stocks underperformed as the blue-chip tracker VN30-Index was down 0.04 per cent to 959.61 points.
Eighteen of the 30 largest stocks by market capitalisation and trading liquidity declined while nine increased.
Among decliners in the blue-chip basket were consumer firm Masan (MSN), PetroVietnam Gas (GAS), retailer Mobile World Investment (MWG), aviation firm Vietjet (VJC), and brewer Sabeco (SAB).
The VN30 futures due on December 17 gained 0.48 per cent to 964 points on Tuesday, showing investors were quite confident in the market's short-term outlook.
Shares of property firm Vinhomes (VHM), sugar company Thành Thành Công-Biên Hòa (SBT), and SSI Securities (SSI) remained positive.
VHM and SBT soared 4.0 per cent and 5.7 per cent, respectively.
While most large-cap stocks were negative, mid-cap and small-cap stocks drew attention from investors.
The mid-cap and small-cap trackers on HoSE were up 0.40 per cent and 0.04 per cent, respectively.
The VN-Index was pushed back to 985 points but rebounded in the last minutes of Tuesday thanks to stronger market demand, BIDV Securities Co (BSC) said in its daily report.
Foreign investors continuing net-buying stocks on HoSE was also a positive signal for the market, the company said.
Foreign investors on Tuesday were net buyers on HoSE for a fifth day as they logged a net purchase value of VNĐ134 billion.
After the last five trading days, net foreign buying on HoSE was VNĐ1.26 trillion (US$54 million) in total.
"The pull-about trend below 1,000 points will still be the main movement of the VN-Index in the coming sessions," BSC forecast.
On the Hà Nội Stock Exchange, the HNX-Index slid 0.40 per cent to 147.58 points.
The northern market index retreated from a five-day increase of total 3.36 per cent.
More than 628.5 million shares were traded on the two exchanges, worth VNĐ13.66 trillion. — VNS