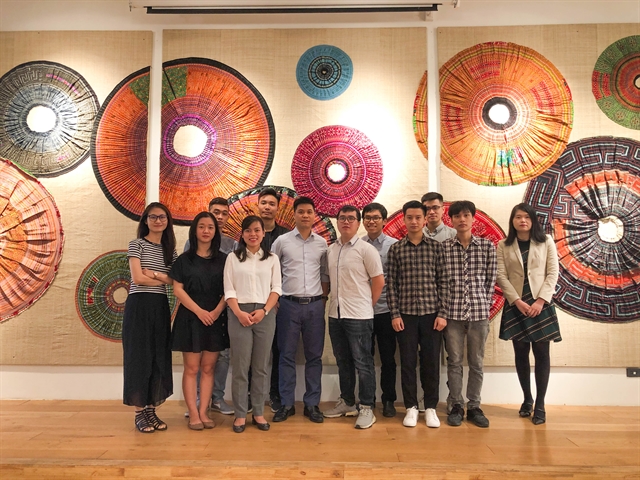 HÀ NỘI — Sisua Digital, a Finland-based software robotics company, has established a presence in Việt Nam to provide automation software technologies of robotic process automation (RPA) and artificial intelligence (AI) to speed up digital transformation in organisations.
Sisua Digital already provides services to several Vietnamese companies, including banks to achieve digitalisation benefits with RPA.
Sisua Digital has worked with local partner Amigo Technologies that specialises in IT services and solutions for financial organisations in Việt Nam to develop the software robotics market in the country since 2019. They have so far executed automation and advisory services for 11customers in Việt Nam.
The company's RPA technology allows the automation of routine tasks in business processes. Software robots act as virtual assistants by executing routine work done on the computer, allowing employees to focus on more demanding work. The robots are trained to mimic human execution on the computer by configuring them to do the same job.
"Our new clients in Việt Nam are now achieving quick productivity improvements by implementing RPA. We have seen the same happening with our existing customers in other markets in EMEA and America," Tomi Torri, the group CEO of Sisua Digital, said.
The company is already also a Gold Partner with UiPath, a world-leading RPA technology vendor. It means the firm has implemented a significant amount of successful RPA applications and has enough certified RPA developers who are capable of solving advanced automation tasks. There are only four other companies that have Gold Partnership in Việt Nam.
Sisua Digital's roots are in Finland and have expanded to Latin America, Việt Nam and the Middle East. The company started its first software robotics projects in Finland in 2014, while it was still part of Eera Oy and later the Korkia Group.
The company set out to expand to Việt Nam as it was one of the most promising and fastest-growing markets in Southeast Asia. — VNS