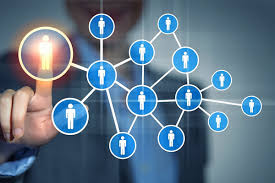 HÀ NỘI — The Ministry of Industry and Trade has made public for comments draft amendments to Decree No 40/2018/NĐ-CP about managing multi-level marketing business.
The ministry said multi-level marketing must be strictly managed and in line with the Government's policy of increasing investment attracting and creating the most favourable conditions for enterprises' operation.
Some regulations about multi-level marketing must be reviewed and amended to ensure they are appropriate for reality as well as feasible, the ministry said.
The ministry's statistics showed the number of multi-level marketing enterprises reduced by two thirds from 2016 to date, with a third having had their licences revoked and a third stopping operation due to inefficiency.
From 2018, nearly 20 enterprises applied for operating as a multi-level marketing business, two-thirds of which were foreign-invested.
The ministry said foreign-invested companies wanting to invest in Việt Nam was a good sign. However, careful consideration was needed to evaluate the demand for market entry of foreign-invested companies in multi-level marketing.
Multi-level marketing has a history of hundreds of years in the world and been recognised as a business type in a number of countries. Still, there have been controversies over the nature of this business which saw many scams.
Most countries use tough management on multi-level marketing to minimise the risk of scams, according to the ministry.
The fact that more than 30 per cent of multi-level marketing enterprises had lost their licences showed it was necessary to tighten the regulations on market entry for this business, the ministry said.
The ministry proposed that foreign-invested enterprises registered as multi-level marketing businesses in Việt Nam must have operated for at least three years in another country.
The draft decree also includes a regulation to create a more efficient mechanism in managing the operation of multi-level marketing in localities while not causing difficulties and pushing up compliance costs for enterprises.
The ministry also proposed clarifying the obligations of multi-level marketing participants.
In addition, the ministry proposed international patronage be banned for multi-level marketing business to prevent enterprises from transferring money to foreign countries in the form of commission.
The decree is expected to be proposed to the Government for approval in the last quarter of 2021. — VNS