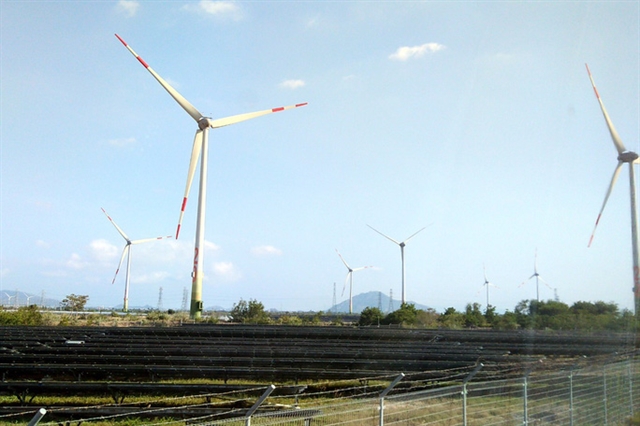 HÀ NỘI — Three wind power plants with specific capacity were recognised for commercial operation last month, said Việt Nam Electricity (EVN).
Accordingly, Hòa Bình 1 wind power plant - phase 2 with a total capacity of 15.2 MW was recognised.
The others are wind power plant No 5 Ninh Thuận with a total capacity of 21MW; and wind power plant 7A with a capacity of 12.6MW.
Thus, there have been 24 wind power plants with a total capacity of 963MW in commercial operation by the end of last month.
Previously, by the beginning of August 2021, a total of 106 wind power plants had submitted application documents for registration in the programme of energising and connecting to the grid, testing, and requesting recognition of commercial operation.
The total registered capacity for commercial operation testing of these 106 wind power plants is 5,655.5MW.
EVN will continue to update and inform about the progress of recognition of commercial operation of wind power projects before October 31 this year. — VNS