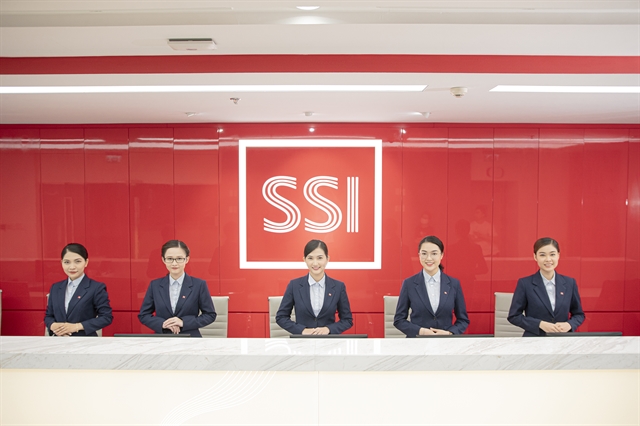 HCM CITY — SSI Securities Corporation has issued 170 million covered warrants for 16 underlying stocks of companies in the manufacturing and services sectors and banks.
They are HPG, VIC, VRE, MSN, FPT, MWG, PNJ, VHM, VJC, VNM, NVL, KDH, VPB, MBB, TCB, and STB, the last four being bank stocks.
All have a term of five months.
During the initial public offering, investors can buy the CWs issued at all of SSI's transaction offices and online.
After they are listed, investors can buy and sell them on the secondary market with settlements just like stocks and mutual funds.
If an investor holds the warrant to maturity, the difference will be paid in cash.
An SSI spokesperson said macro factors still supported economic growth, but the biggest risk had been the COVID-19 pandemic, and investors should use additional investment tools besides the underlying securities to hedge risks and allocate assets.
After the correction in July, the stock market had not yet indicated a clear trend, and so investors could use call warrants as a speculative tool with low fees but high profit potential, he said.
He also claimed holding the CWs to maturity might not be optimal at this stage for investors, who should prioritize short-term trading based on indicators. — VNS