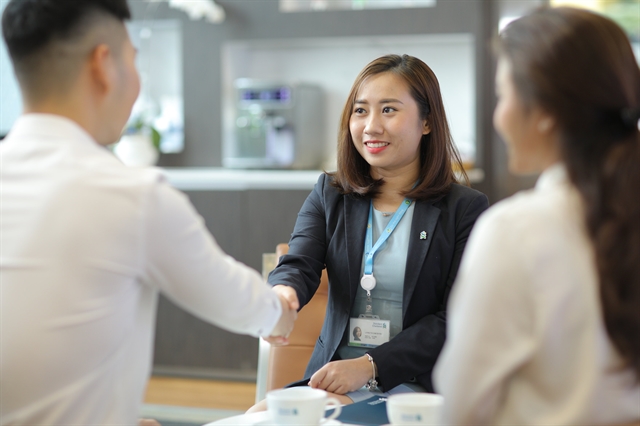 HÀ NỘI — Standard Chartered Vietnam has been approved to increase its charter capital to over VNĐ6.9 trillion (US$302.3 million) from VNĐ4.2 trillion ($184 million) by the State Bank of Việt Nam in accordance with Document No 1343/QĐ-NHNN dated 23 August 2021.
This follows previous increases made in 2018 with around $49 million (nearly VNĐ1.1 trillion) and in 2019 with $100 million (VNĐ2.3 trillion).
Michele Wee, CEO for Vietnam, Standard Chartered Bank, said: "We are very happy to get the approval for our charter increase. This is our third capital injection since 2018, reinforcing our long-term commitment to the country. We have built a strong business here and aspire to take it to even greater heights. We affirm the strong outlook for Việt Nam and will continue to invest in the opportunities that the market offers. We will work with our clients, the regulators and our communities to drive trade, investment and the creation of wealth in the country responsibly."
Standard Chartered has been investing significantly in Việt Nam over the last few years and growing its business across the country. In April 2021, the bank inked an agreement with Capital Place to open the bank's new head office and branch in Hà Nội. Capital Place is a modern international Grade A office complex located in the heart of the city at 29 Liễu Giai, Ba Đình. Standard Chartered Vietnam's head office and its branch are expected to begin operations by the end of 2021. The investment in more resources and infrastructure in the bank's local franchise aims to better serve its clients and deliver solutions that enable customer choice and access to the best and most innovative solutions to both private and public sector.
The bank also aspires to build a stronger community in Việt Nam, where it has been present and making an impact for 117 years. Last year, Standard Chartered launched a $50 million COVID-19 global assistance fund, in which $200,000 and other in-kind donations are donated to the COVID-19 prevention and relief efforts in Việt Nam through multiple non-profit organisations and hospitals. The bank also introduced a series of relief measures to support its clients. — VNS