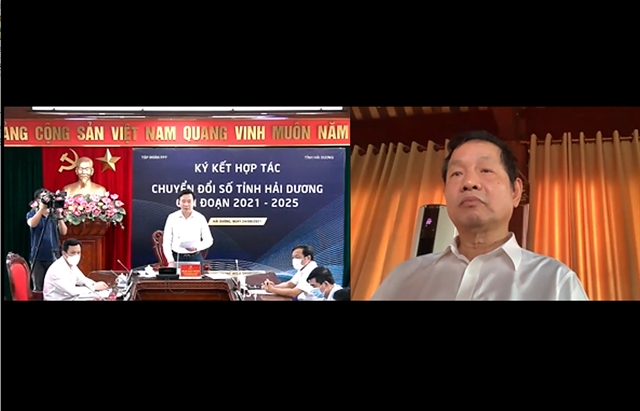 HÀ NỘI — FPT and the people's committee of the northern province of Hải Dương signed a co-operation agreement to promote the province's digital transformation for the 2021 - 2025 period.
The agreement was signed with an expectation to make the province one of the leading provinces in the country in digital transformation with three pillars: Digital government - Digital economy - Digital society.
Speaking at the event, Phạm Xuân Thăng, chairman of the provincial people's council, said that this co-operation agreement opened a new page for the province's digital transformation revolution, and at the same time created an important foundation for the province to accelerate and make breakthroughs in socio-economic development.
FPT is also supporting and consulting in the development and implementation of digital transformation plans with the provinces of Bình Định, Ninh Thuận, Quảng Nam, Hà Giang, and Lào Cai. — VNS