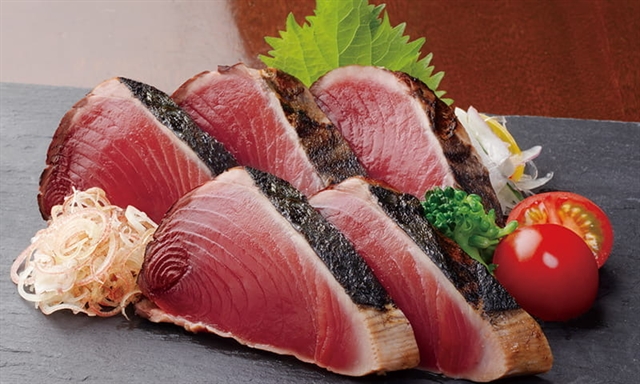 HCM CITY – AQ Development Ltd Vietnam, a subsidiary of Aquarius International Hospitality Development, has announced that it will launch a virtual showcase, AQ-Gourmet.com, offering customers the chance to bring the joy of world-class dining into their own homes.
Starting from December 13 in HCM City, the brand new online store will be a one-stop shop for all culinary connoisseurs in the region.
The introduction of AQ-Gourmet.com represents the initial phase of an expansion strategy for AQ Gourmet & Dine (AQGD), Aquarius International's food & beverage division, which will eventually create an extensive, regionwide ecosystem of products and services.
Visitors can browse a broad selection of premium product and then check out and pay securely online, and have their shopping delivered straight to their doorstep.
AQ-Gourmet.com is not only a sophisticated supermarket but also a comprehensive marketplace featuring a wide range of ready-to-eat meals. The website will also offer a series of demonstration videos, providing step-by-step advice and professional cooking tips by top chefs.
The company is also planning to create a chain of AQ Gourmet & Dine Stores which focus on first-class ingredients from all over the world.
"It gives us great pleasure to reveal AQ-Gourmet.com, which will raise the bar for epicurean experiences in Asia. Working with leading culinary experts, from farmers, producers and suppliers to chefs, sommeliers and kitchen equipment specialists, we have compiled a definitive collection of gastronomic arts in an attractive, intuitive online showcase," said Nixon Chung, chief operations officer of AQI and AQGD. — VNS